Tips for Packing Your Trade Show Meeting Schedule
Trade shows are a great investment and an effective way to network with potential customers, build relationships, and create new business opportunities. To make this investment payoff, you'll need to lay the groundwork in the thirty days leading up to the event.
In this blog post, we will provide you with helpful tips for packing your trade show meeting schedule. We'll cover topics such as automating your outreach efforts, utilizing event scheduling solutions, and targeting prime prospects. With these tips, you'll be able to make the most out of your trade show experience.
Assess Your Resources
Get started by assessing your marketing resources. What content exists? Gather sales proposals, brochures, presentations, case studies— any customer-facing documents that may exist in any form.
Does your company have a CRM? If so, take it for a spin and see what it can do. Checking date stamps on contacts and note entries will help you determine if it's used regularly or if the data may be stale and in need of some cleanup. If you don't have a CRM in place, or if your CRM doesn't offer time-saving functionality like automation, document storage, and integrations with other commonly used programs, consider making a change to a more robust program. We recommend HubSpot. You can get started for free and upgrade as you grow.
Hone In On Your Targets
Filter your customer database with the geographic and demographic data that matches the audience of your event and add them to your list for outreach ahead of the show. The exhibitor list and the event's networking app are ripe for prospecting, and when you carefully target your list, attendees can be very responsive and eager to meet. 
Prepare Your Pitch
Do you feel like you spend the better part of your day typing email responses about the same four topics? Typing out these emails one by one is time-consuming, and relying on a copy/paste method can result in some embarrassing mistakes that often go unnoticed until it's too late. Setting up carefully customized email templates and snippets in your CRM can save you loads of time, and you can add customized fill-in-the-blank areas that will prevent your email from looking like a canned pitch. 
Draft a series of three emails, include links to brochures, blogs, and other content of interest, but keep your message concise. Get an early start so you can space your emails at least one week apart, with the final email landing in inboxes a week before the event.
Automate Outreach
Did you know that on average, a salesperson only spends about 36% of their day selling?* That's right, 36%! A lot of this time is eaten up by repetitive administrative tasks like data entry, locating the right materials, or back-and-forth scheduling communications.
Let's take a look at a few ways to use automation to free up some time.
Connect your email to the CRM to automatically record all of your emails. Once connected, you can email from the CRM or blind copy your CRM for simple automatic logging.
Put prospecting on autopilot by building automated sequences. A timed sequence of emails can be sent to prospects until they take action.
Integrate a meeting scheduler like Calendly, Google, or Office so prospects can book a meeting on the spot at a time that's convenient for everyone.
Download the HubSpot app and scan business cards on the go to create new contacts.
Now that you've put some of your most time-consuming tasks on autopilot, you can refocus your time and energy on getting ready for the show.
*Source: HubSpot
See Results in Action
Measure your performance with the powerful insights available in your CRM. There are several customizable reports available that you can use to monitor the effectiveness of your sales messaging and tactics or share insights and metrics with your team.
The Tools You Need to Sell Smarter
The sliver lining here is that you have an opportunity to start from scratch, creating a solid foundation with the tools, technology and processes that can be built upon for years to come. If you have questions or if you'd like some pointers, reach out to us. We'd love to hear from you.
Did You Know?
At Artisan, we're not just an exhibit house, we're skilled sales and marketing professionals with extensive corporate and agency-side experience. Ask us how we can help with meeting scheduling for your next event.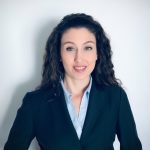 Cara Mormino
Event Management and Co-Founder
Cara Mormino is a seasoned advertising and marketing professional specializing in trade shows. As the Head of Sales, Marketing & Client Service at Artisan Exhibits, she takes pride in providing innovative ideas and top-notch service to help exhibitors across the globe plan, organize, and execute extraordinary events.