Planning a European Event? Here's What You Need To Know
Early in my career, attending a European event was exotic and rare, and I saw very few American exhibitors on the show floor. Today, globalization has opened the door between many countries, and it's common for U.S. companies to have multiple EU trade shows on their event calendar. If you're lucky enough to be tasked with managing a European event, you're in for an exciting adventure, but there are key differences to consider and a few potential landmines you'll need to navigate.
Space Selection
Depending on the size and popularity of the event, space selection may be based on a point system that rewards big spenders and longtime sponsors. If you're new to the event, provide the organizer with a clear outline of your size, location and layout preferences, as well as a list of companies you would like to be near or avoid. If the organizer can't match your requirements, ask to be added to a move list so you'll be the first to know if an exhibitor drops out or relocates, freeing up a prime location.
This is not too dissimilar from the process at many U.S. events. Where things get sticky is the venue layout. It's common to see obstructions in booth spaces that you need to build around. Some are minor, like pillars and ducting, and some are more problematic, like accessible electrical panels or mandatory clear space for fire equipment. Ask the organizer for a technical floor plan of the venue so you can spot potential obstructions and make a plan for working around them while maintaining compliance with access rules. From my experience, I can tell you the first time you have venue staff trying to access an in-ground electrical panel, you'll be glad you planned ahead — and your build team kept that area clear and accessible.
Stand Design & Budgeting
I attend MWC Barcelona every year, and the crowd size is unreal. It's often difficult to find a place to sit down to eat lunch, much less have a sit-down meeting with clients. I generally recommend stand designs that incorporate in-stand meeting space since seating is scarce. We've created semi-private seating areas, enclosed meeting spaces, and double-deck stands with private entrances to address privacy concerns.
There are many factors to consider when determining the size and scope of your stand, including attendance numbers, the intended use of your space, and of course, your budget. For some shows, a large-scale custom stand makes sense, and for others, a simple setup is in line with expectations.
Basic space packages include a shell scheme option with pre-constructed metal-framed walls, a slightly enhanced version of the shell scheme with upgraded fascia signage and some extras thrown in, or space-only, which requires a custom-built stand.
The shell scheme is a solid option for smaller shows and slim budgets, and it can be dressed up with full-printed graphics that cover the frame. A small portable booth can be shimmied into the shell in a pinch, but the cost of international freight to ship it across the pond will eat up any savings, and removing the shell itself is against regulations.
For a custom build, it's best to hire a local builder to simplify the process and to embrace local design aesthetics. Language barriers are not typically an issue, as most builders have multilingual representatives on staff. Prepare detailed quote requests, ask for examples of their work, and look carefully at the small details in the proposals to ensure high-quality materials are listed in the specifications. Our team typically provides the completed CAD design to the builder, but you don't have to be a design expert; local builders often provide high-quality designs and finishings.
As for show orders, there is rarely a one-stop shop for all the services you'll need. Request a list of the vendors for electrical, lead capture, cleaning, internet, furniture, graphics, and AV, and spreadsheet the various deadlines to stay on top of the details.
Be sure to get a head start well ahead of the event, six months or more if your space is large, to secure the best builder and materials for your stand.
Booth Activities & Local Preferences
In the 90s, ashtrays were a common fixture in booths at European events. If you didn't have one, you'd miss out on loads of booth traffic. Today we've traded ashtrays for coffee. European meeting attendees always appreciate a good espresso, so an in-booth Nespresso machine is a must-have item.
In-booth events catered with beer, wine, and local food are a hit and a great way to bring clients, prospects, and partners together for a casual meet-and-greet. Day-drinking is embraced, and events are well-attended, so make a plan with a flexible caterer with a large onsite stock of wine to keep up with any unforeseen booth traffic fluctuations. Send out invitations and request RSVPs to help estimate your catering order quantities.
Staffing & Dress Code
European events tend to be a bit less casual than we are used to in the States, but this trend has relaxed a bit over the years. Company-branded apparel has become more commonplace. Choose either business attire or company apparel for the entire team for a polished, cohesive look, but ditch the polos and khakis.
Staff your booth based on the roles you will require during the event to ensure you are prepared for C-level visits, technical presentations and networking events held during the show. If you plan to bring a large group, schedule the staff in shifts providing ample technical and sales coverage without unnecessary crowding in the booth. Online scheduling software can help organize client meetings and staff booth attendance, ensuring everyone knows where they are expected to be throughout the event.
Relax, You've Got This
Planning a European event can seem daunting, but with careful research and planning — and an experienced partner in your corner — you'll be able to create an unforgettable experience at your next European trade show.
Originally published on Exhibitor News Network.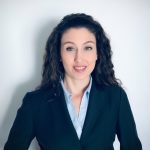 Cara Mormino
Event Management and Co-Founder
Cara Mormino is a seasoned advertising and marketing professional specializing in trade shows. As the Head of Sales, Marketing & Client Service at Artisan Exhibits, she takes pride in providing innovative ideas and top-notch service to help exhibitors across the globe plan, organize, and execute extraordinary events.