Promo Ideas: Artisan Favorites
Are you looking for fun and exciting ways to showcase your brand with promotional items? You have come to the right place! We've scoured trade shows across the globe, and we've put together a list of some of our favorite giveaways.
Branded promotional items are a great way to give your brand and message reach that extends beyond the trade show floor. The more unique or useful your promo item is, the more likely it will be on display on a desk, or passed around an office (Whose pen is this anyway?).
Consider Your Audience
Give some thought to your target audience. Are they road warriors that would benefit from travel-related swag, or are they in the office most days? You'll also want to consider the size of the event and if you plan to distribute a budget-friendly promo to a large number of people or if you prefer to invest in high end promos and reserve them for executive meeting attendees.
Create Your Own Destination-Based Souvenir
We love producing custom-designed promo items that promote specific events and destinations. When executed right, your promos will look just like travel souvenirs you'd find in a gift shop. From experience, I can tell you attendees go crazy for these, and you will quickly become the star of the exhibit hall.
A Marketing Promo That Sticks
Laptop stickers are a budget-friendly favorite. They are super fun, inexpensive, and easy to customize with just about anything you can dream up. We have designed stickers with company logos, event themes and imagery, and even elaborate cityscape illustrations that showcase event destinations.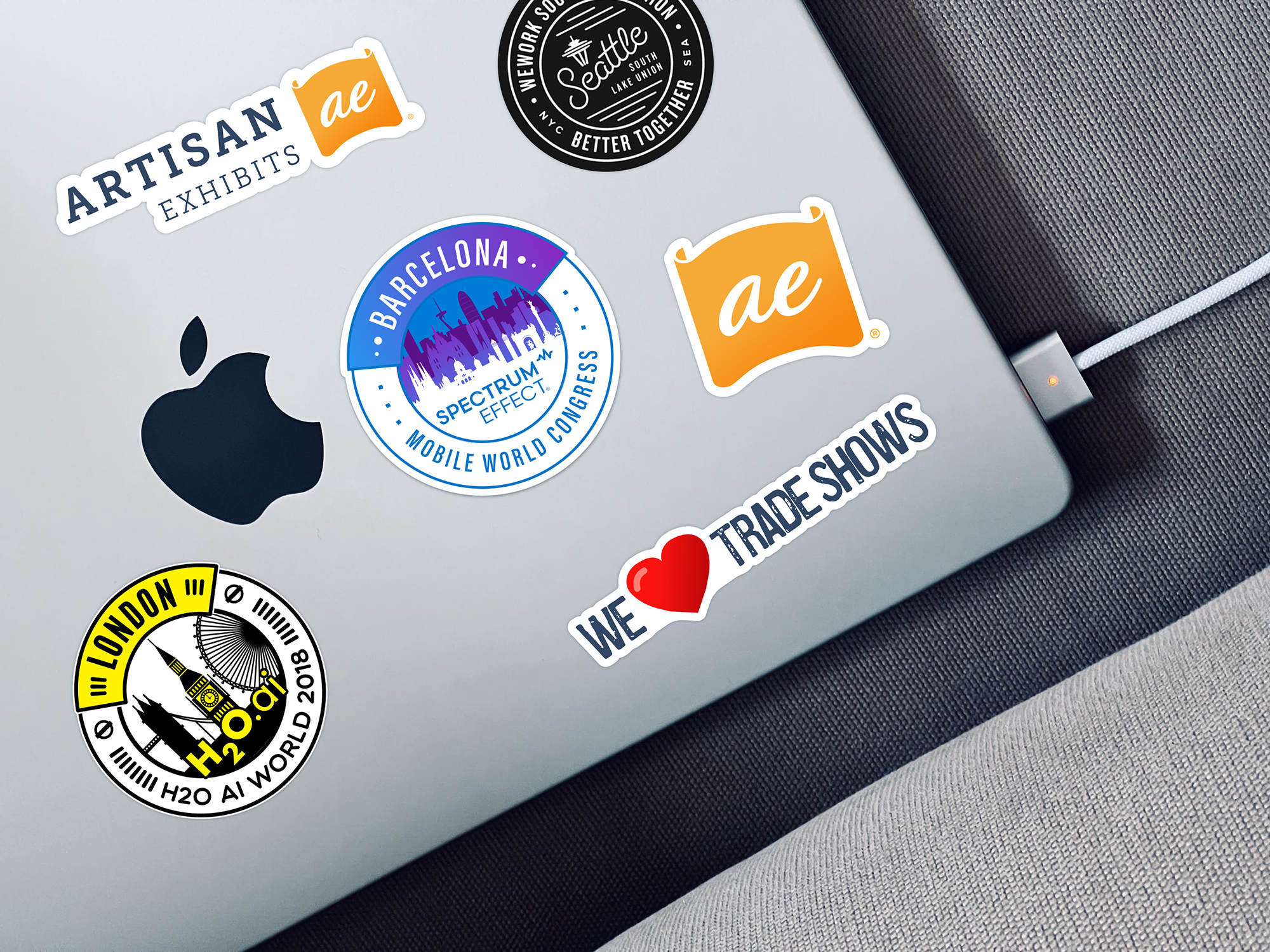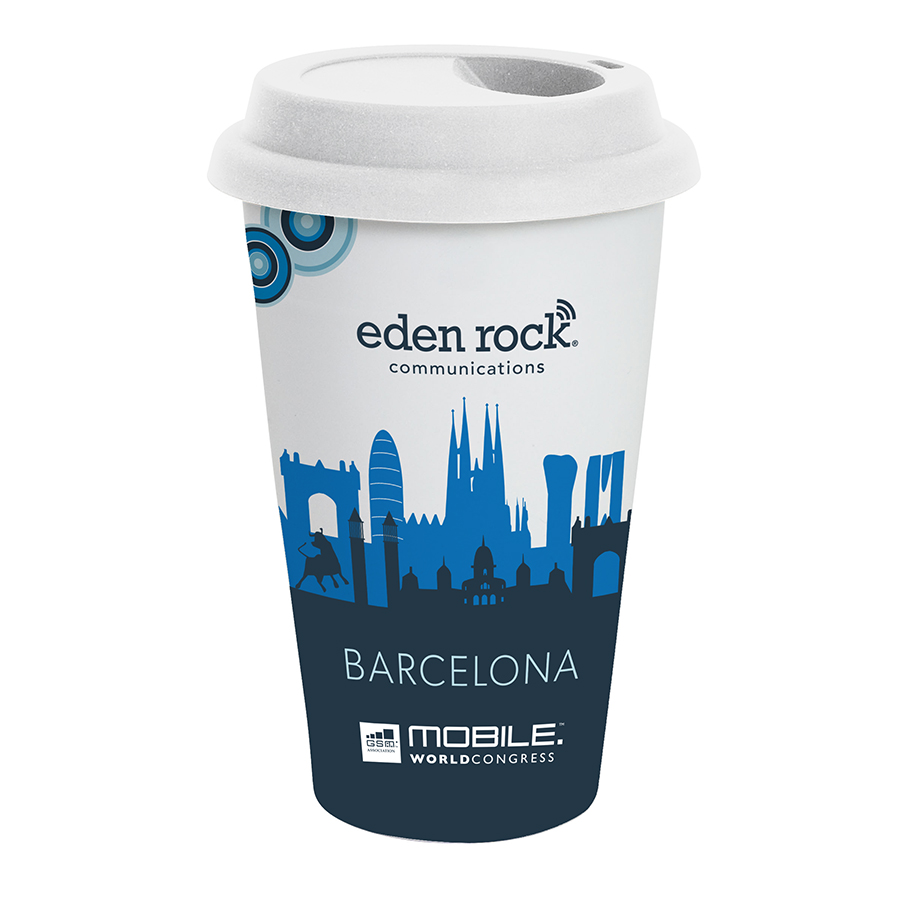 The Envy of the Office
Full-wrap printed graphic coffee mugs featuring custom illustrations are a fan favorite. Think attendees won't want to carry a mug around all day? Think again! When we create mugs with a custom-colored interior and our cityscape illustrations, they practically fly out of the booth. Be sure to keep some mugs hidden away so they last the entire show.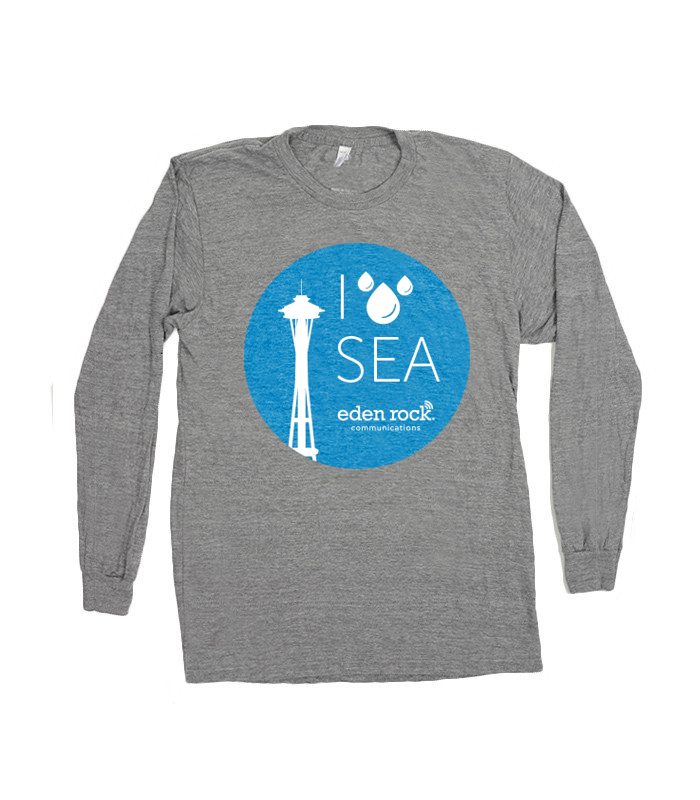 Wearable Art
Once you've created your custom illustration, screen print it onto a t-shirt for another fun giveaway. Offer them to customers and outfit your booth staff in them too!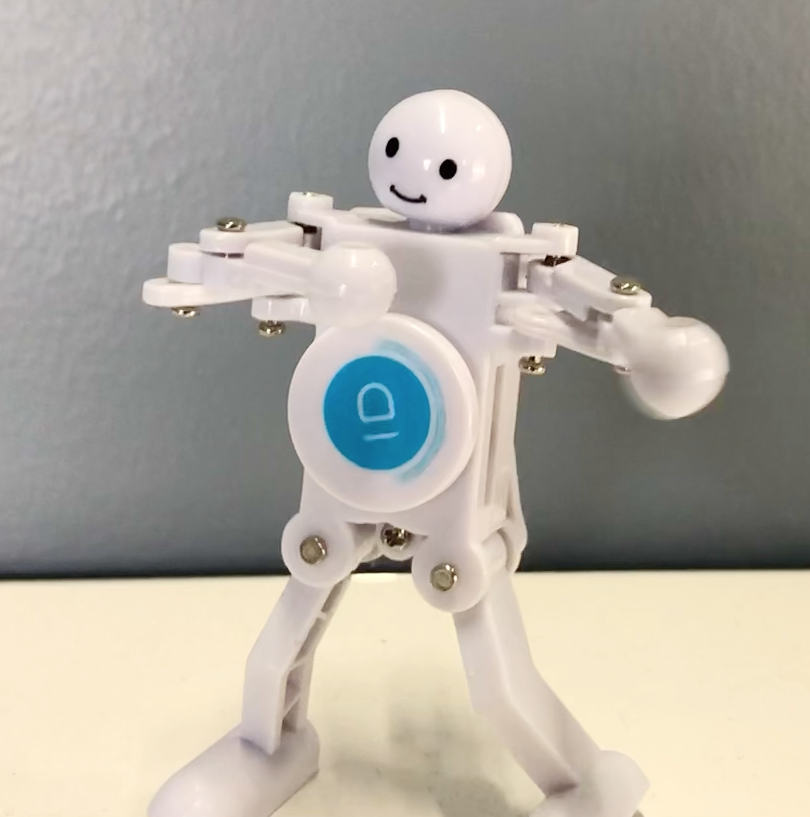 Boogie Down
Who can resist a dancing robot? BoogieBots offers a tiny wind-up dancing robot with a blank branding area on its chest. These little robots always draw a crowd. They're also inexpensive so you can produce them in large quantities.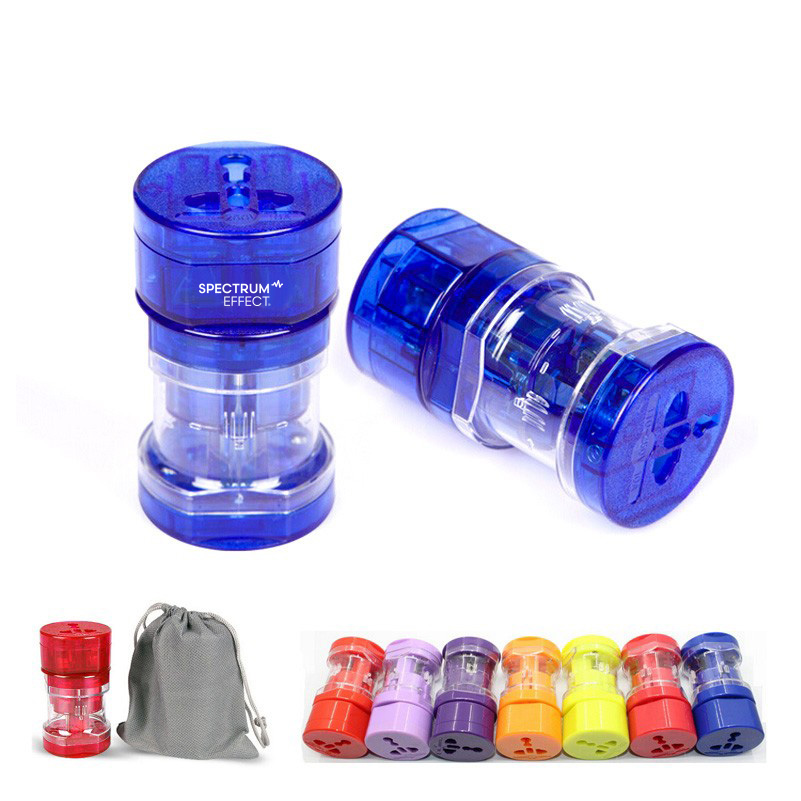 Tools for the Road Warrior
If you travel frequently, you'll appreciate having some extra power adapters and power banks on hand. We like the all-in-one travel adapter that's compatible with US, UK, EU, and AU outlets. The adapter's components snap together into a single compact piece featuring your logo on the front.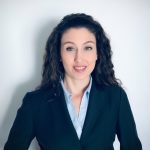 Cara Mormino
Event Management and Co-Founder
Cara Mormino is a seasoned advertising and marketing professional specializing in trade shows. As the Head of Sales, Marketing & Client Service at Artisan Exhibits, she takes pride in providing innovative ideas and top-notch service to help exhibitors across the globe plan, organize, and execute extraordinary events.